Creata da: Dan Futterman
Prodotta da: Platform One Media Boat, Rocker Studios
Nazionalità: USA
Casa di produzione: Shotime, Now
American Rust è una serie televisiva drammatica disponibile su Sky Serie e Now a partire dal 25 ottobre 2021. La serie, girata interamente a Pittsburgh, è stata creata dal nominato all'Oscar Dan Futterman (Truman Capote: A sangue freddo) per Showtime. Un dramma che racconta l'ormai sbiadito Sogno Americano, dal punto di vista di Del Harris (Jeff Daniels - The Newsroom e Godless), un compromesso capo della polizia di una piccola città della Pennsylvania, piena di brave persone che fanno scelte sbagliate.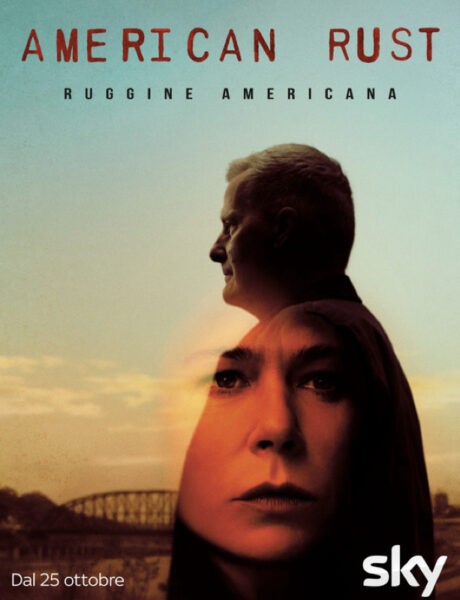 Stagioni di American Rust
Stagione 1
Anno: 2021 | Numero di episodi: 6 | Diretto da: John Dahl | Sceneggiato da: Dan Futterman
Il capo della polizia Del Harris deve decidere da che parte stare, se dalla quella della donna che ama o della legge: il figlio di Grace Poe (Maura Tierney, The Affair), donna amata da Del Harris, viene accusato di omicidio. Il capo della polizia si ritrova quindi in bilico legge e sentimenti. Nel cast troviamo anche Mark Pellegrino (Lucifer, Supernatural), Bill Camp (The Night Of), David Alvarez /(West Side Story) e Alex Neustaedter (Colony).
Il Cast di American Rust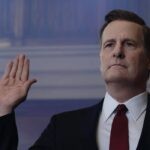 Jeff Daniels
Del Harris
Stagione: 1

Maura Tierney
Grace Poe
Stagione: 1

David Alvarez
Isaac English
Stagione: 1

Bill Camp
Henry English
Stagione: 1

Julia Mayorga
Lee English
Stagione: 1

Alex Neustaedter
Billy Poe
Stagione: 1

Mark Pellegrino
Virgil Poe
Stagione: 1

Rob Yang
Steve Park
Stagione: 1