San Diego Comic Con 2018: date dal 19 al 22 luglio
Dal 19 al 22 luglio 2018 torna l'attesissimo evento di San Diego Comic Con! L'evento americano nato nel 1970 è oggi uno dei più attesi per tutti i fumettisti e appassionati di film e serie tv.
Nato come un "minicon" di un giorno, chiamato Golden State Comic-Minicon di San Diego, oggi questo evento ha registrato oltre 130.000 persone negli ultimi anni, in un centro congressi che ha raggiunto il limite massimo nello spazio. Nel corso degli anni, infatti, il Comic-Con è diventato il punto focale per il mondo delle convention sui fumetti. L'evento continua ad offrire l'esperienza della convention completa: una gigantesca Exhibit Hall, un massiccio programma di eventi, workshop pratici e programmi educativi e accademici come la Comics Arts Conference, proiezioni di anime e film, giochi, una competizione in maschera in maschera con premi e trofei e per finire un'area autografa.
San Diego Comic Con biglietti: dove si comprano?
Attualmente i biglietti per il Comic Con 2018 non sono disponibili. Data l'importanza dell'evento, infatti, i biglietti risultano essere sold out già poco dopo la messa online del modulo di acquisto. Ad ogni modo per comprare i biglietti per il Comic Con basta andare sul sito dell'evento, registrare il proprio ID (account, vedi il paragrafo dedicato alla Member ID) e procedere all'acquisto del biglietto.
continua a leggere dopo la pubblicità
Il prezzo, solitamente varia dai 40$ ai 60$ ma di anno in anno può subire dei rincari.
San Diego Comic Con ticket e badge: come averli
I biglietti per il San Diego Comic Con 2018 sono esauriti, così come i badge per la stampa. I giornalisti e i blogger devono seguire una procedura per ottenere i cosiddetti "press badge" con largo anticipo. La scadenza per richiedere il press badge per il Comic Con 2018, ad esempio, era il 3 novembre 2017. Ad oggi, è possibile mandare la documentazione per il 2019.
L'unico modo per accedere alla procedura, in ogni caso, è creare un proprio account o, meglio, per usare un termine più appropriato, ottenere la propria Member ID. L'iter di registrazione è poi diverso se si tratta della prima volta al Comic Con o meno. Per chi si è già accreditato come stampa in passato, non ci sono gli step di verifica che, invece, sono richiesti a chi si registra come new entry stampa. Le categorie riconosciute come stampa sono cinque: digital media, print media, blog/podcast, broadcast media, documentary. A seconda di quale delle cinque categorie sia la propria, esiste una lista di materiali da inviare all'organizzazione per il rilascio del press badge.
Member ID San Diego Comic Con: cosa è
La Member ID è l'account personale di chi vuole acquistare un biglietto o ottenere un badge per il Comic Con. Per registrarsi e ottenere la Member ID, puoi seguire un tutorial sul sito ufficiale dell'evento. L'idea della Member ID è nata a causa delle richieste sempre più numerose di partecipare all'evento e è il sistema che gli organizzatori hanno pensato di mettere in piedi per rendere l'organizzione più snella e efficiente. La Comic Con Member ID quanto costa? Nulla. È gratuita e possono averla sia gli adulti sia i minorenni di età compresa tra i 13 e i 17 anni. I ragazzini sotto i 13 anni e i bambini non la necessitano. In pratica la Member ID funziona come "login" nel momento in cui si procede all'acquisto dei biglietti. Senza Member ID non è possibile comprare badge nè per il Comic-Con nè per il WonderCon. Non solo, ma la Member ID serve anche a chi partecipa come volontario, come professionista (stampa compresa). In pratica, non è possibile prendere parte al Comic-Con senza una Member ID, a meno che tu non abbia meno di 13 anni.
continua a leggere dopo la pubblicità
Grazie alla registrazione con un proprio profilo, diventi "parte" del Comic-Con. Una volta che hai una Member ID vieni aggiunto alla mailing list che ti tiene aggiornato sugli eventi e sulle novità dell'evento e degli eventi affiliati.
San Diego Comic Con eventi orario italiano
Giovedì 19 luglio
Ore 19:30 Predator: 20th Century Fox
Ore 20:15 Charmed
Ore 20:45 Doctor Who: BBC America Official Panel
Ore 21:30 2001: Odissea nello spazio 50th Anniversary Panel
Ore 00:00 Nightflyers
Ore 00:30 Better Call Saul
Ore 01:15 Magnum P.I.
Ore 01:30 Breaking Bad celebrazioni 10 Anniversario
Ore 02:45 Assassination Nation
Ore 03:00 Iron Fist
Ore 04:00 Brooklyn Nine-Nine
Ore 05:00 Mr. Mercedes
Venerdì 20 luglio
Ore 19:15 Voltron: Legendary Defender
Ore 20:15 Fear the Walking Dead
Ore 20:30 Vikings
Ore 21:15 The Walking Dead
Ore 21:45 Castle Rock Premiere Mondiale
Ore 22:30 Star Trek: Discovery
Ore 02:00 Bumblebee
Ore 02:45 Cloak and Dagger
Ore 04:00 The Last Sharknado: It's About Time
Ore 04:00 Nightmare Before Christmas 25° Anniversario
Ore 04:30 Preacher
Sabato 21 luglio
Ore 19:30 Warner Brothers Theatrical
Ore 20:00 Black Lightning
Ore 20:00 The Good Place
Ore 21:00 I Simpson
Ore 21:00 Krypton
Ore 22:00 Manifest
Ore 23:30 The Gifted
Ore 00:30 Supergirl
Ore 01:00 The Orville
Ore 01:15 Arrow
Ore 01:15 The Man in the High Castle
Ore 02:00 Legends of Tomorrow
Ore 02:15 Deadpool 2
Ore 02:15 The Purge: From Film to Television
Ore 02:30 Disincanto
Ore 02:45 The Flash
Ore 05:00 I segreti di Twin Peaks e il Revival di un classico di culto
Ore 07:00 Proiezione Deadpool 2
Domenica 22 luglio
Ore 19:30 Supernatural
Ore 19:45 Riverdale
Ore 23:15 Legion
San Diego Comic Con 2018 programma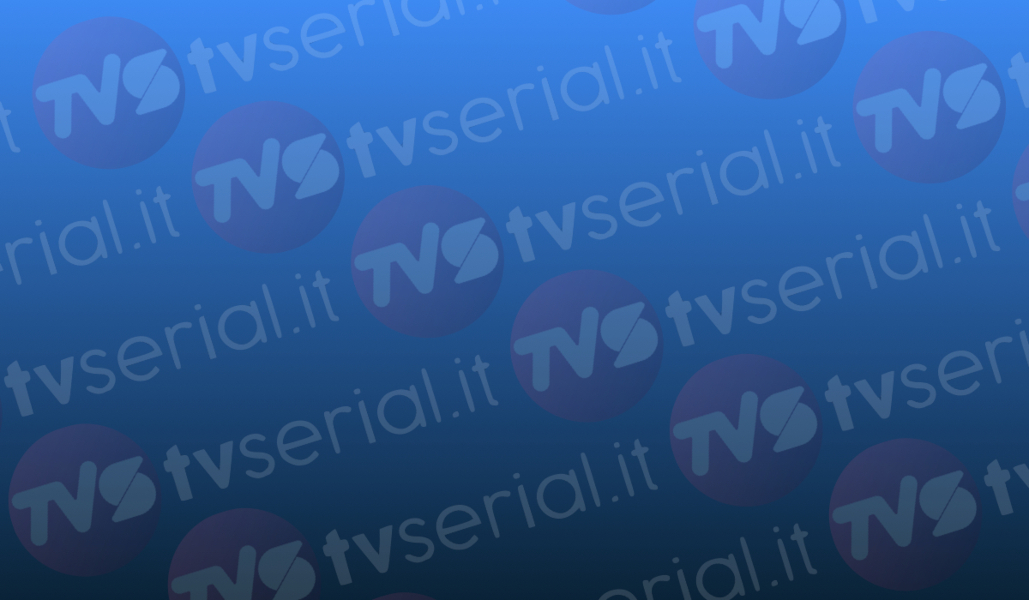 Il programma del San Diego Comic Con  è super ricco. Gli eventi partono il 19 luglio per concludersi il 22. Ogni giorno, dalla mattina fino alla sera, i partecipanti dell'evento dovranno districarsi tra il fitto programma. Ecco alcuni dei principali eventi del San Diego Comic Con 2018!
San Diego Comic Con eventi
6th Annual Musical Anatomy of a Superhero
Anatomy of a Robot
Behind the Music 10th Anniversary: Crime, Death, and Resurrection
Border Narratives: Voices from Beyond the Wall
DC Collectibles
From the Bridge
I'm in the Nerd Business
It Takes Two: Creative Forces Combine!
Jack Kirby's Consciousness Part 2: How Jack Kirby, the CIA, Barry Ira Geller, and Mike Royer Saved the World
KidsVO Cartoon Voices
Legion M: How Fandom Is Changing Hollywood
Transformers: Unicron and Beyond
Writing and Drawing the Past
We're Not from 'Round Here: Star vs. the Forces of Evil and Big City Greens
Anatomy of Writing Action in a Novel
20th Century Fox: The Predator
Blade Runner: Revelations: Storytelling in VR
How to Get News Coverage
Spotlight on Maggie Thompson Celebrating Comics Buyer's Guide
What Marvel Means to Me!
Comic Book Law School® 101: "I Have This Cool Idea . . ."
Comics Arts Conference #1: Comic Origins
Spotlight on Lynn Johnston
Behind the Scenes of Freeform's Siren
Beyond Wakanda: Intersectional Afrofuturism
Cosplay 101: Bringing Your Dreams to Life
Diversity and Comics: Why Inclusion and Visibility Matter
Growing Up with Comics: Introducing Younger Readers to Graphic Storytelling
Hasbro Transformers
Sounds of Mayhem: Music and Audio in Action Films, TV, and Video Games
Spotlight on Larry Houston
Teenage Mutant Ninja Turtles For All!
When Earthlings Become Martians: National Geographic's Mars, Season 2
Thursday Playback Room Block #1
Charmed Exclusive Screening and Panel
WWE Elite Squad
Cracking the Code: The Beanworld Enigma
DC Meet the Publishers
Oni Press Presents: Your Best Pitch Yet
You're Wrong, Leonard Maltin!
Advanced Digital Inking Techniques
Celebrate the 10-Year Anniversary of Star Wars: The Clone Wars
Doctor Who: BBC America's Official Panel
Brand New Action-Thriller from YouTube Originals: Impulse
"It's Dangerous to Go Alone!"
About Comics 20th Anniversary
Behind the Cards: The Art of Blizzard's Hearthstone
CBLDF #1 Comics, Start Here!
Comics Arts Conference #2: Comics, Costumes, and Cultural Appropriation
Entertainment is LGBTQ
Focus on Joe Jusko
Heroes at the Mic: Podcasting for the Fan Age
If You Build It, They Will Come: Strategies for Successful Adult Graphic Novel Collection Development in Public Libraries
Let's Get Real About Fantasy with Daniel José Older
Making Comics the Marvel Way
Raising Fankids: Teaching Young Geeks to be Self-Confident and Successful
Stargate Franchise: Creative Storytelling
Toys Without Apps: Pin Mates
The Writer's Danger Room
Tell Me a Story
2001: A Space Odyssey 50th Anniversary Panel
Adventures in Self-Publishing: Spotlight on Randy Reynaldo
Celebrating Mickey Spillane's Centenary
UDON Entertainment 2018-2019
Spotlight on Jim Lee
Exclusive First Look at New YouTube Originals Sci-Fi Thriller: Origin
A Discovery of Witches
Black Mask Studios
Call of Duty: Black Ops 4 Zombies
Careers in Geek Fashion
CBLDF #2 State of Censorship
Comics and Libraries Fair
Comics Arts Conference #3: Attorneys vs. Historians: Who Authors the Authorship Narrative?
Finding Comfort in the Apocalypse
Larger Than the Show: The X-Files Postmortem
Marvel Games Panel
Not-So-Strange Bedfellows: The Relationship Between Comics and Professional Wrestling
Shattering Stereotypes: Badass Female Scientists in the Lab and on the Screen
The Michael Turner Legacy Panel
The Pitching Hour
The Simpsons and SpongeBob Smile-Time Hour
The Toys That Made Us
"Dramatico!" Storytelling Tropes in Visual Narrative (Bilingual)
Thursday Playback Room Block #2
Art During the Holocaust
Monsters in Our Midst: Our Favorite Creepy Comics Creators
Once Upon a Forever
Roddenberry Presents
TMNT Reboot: Rise of the Teenage Mutant Ninja Turtles
Anything Goes with John Barrowman!
Amazing Tabletop RPGs for Beginners
Creating the Future at the MIT Media Lab: How Comics Inspire Students' Work (and Vice Versa)
DC: Geoff Johns
Digital Color for Comics
Focus on Robert Williams
How to Make Cartoons When You Can't Draw (a.k.a. How to Write for Animation)
Nostalgia: It Doesn't Belong to You!
Queer Comics for Queer Kids
So Say We All: 40 Years of Battlestar Galactica
Sonic the Hedgehog's Way Past Cool Panel
The Treasury of British Comics: Can a Forgotten Archive Teach Us About Comics in the 21st Century?
VIZ Media Panel
We Believe in Fantasy
Comics Arts Conference #4: Comics and Healing
Bobcat Goldthwait's Misfits and Monsters
Dragon Ball Super
Spyro: Reigniting a Legend
Beyond the Blockbuster: Finding Comics for Comic Movie Lovers
Meet the Newest Cultural Ambassadors: Comic Books, Graphic Novels, and Animation
Statix Press: The World's Best Comics
Drawing with Artgerm Lau
Writers' Coffeehouse at Comic-Con
Nightflyers
1988: Greatest Geek Year Ever-Yippe-Kay-Yay Edition
A Shop Called Quest: Black Series Rebels Live
Drawing Inspiration: How Drawing Groups Can Empower Aspiring Comic Book Creators into Print
Fearless Women
H. P. Lovecraft Animated Trilogy, Steam Engines of Oz, and Go Fish!: Arcana's Animation Slate Continues
In Conversation with Robert Kirkman
Niko and the Sword of Light: From Sketch to Screen
Snoopy Space Traveler: The History and Future of Snoopy and NASA
Spotlight on E. K. Johnston
Spotlight on Jeff Lemire
StreetPass San Diego: Using Nintendo to Create a Safe and Open Community for Gamers
The Forgotten Trio: A Spotlight on Letterers, Inkers, and Colorists
Truth, Social Justice, and the Academic Library Way: Comics in Academic Libraries
Writing 101: What to Think About Before You Start Writing
Marvel Animation: Marvel Rising
AMC's Better Call Saul
Mega Man 30th Anniversary
Pokemon GO, Ingress, and Everything Next from Niantic
Ray Bradbury and the Creation of Fahrenheit 451
The Mark, Sergio, Stan, and Maybe Tom Show
YA Comics FTW!
Will You Go to the Dance with Me? How Homecoming Dances and Epic Parties Have Shaped Storytelling
Van Helsing: The World Is a Vampire
Apex Comics Publishing Group Exclusive Previews
Art of Collaboration: Or, How I Learned to Stop Worrying and Love My Collaborators
Be a Financial Superhero (Even If You're Not Tony Stark or Bruce Wayne!)
Captain Actions: Adventures in Space and 2018 Collectors Customization Contest
comiXology Originals: Creator-Owned Comics and Beyond
Creator Panel: When I See Myself In Comics
On the Mic Podcast Live
Speechless: The Power of Wordless Comics
Spike & Mike's Festival of Animation
Splashing Ink on Museum Walls
We Wrote Your Childhood
Westworld: Further Beyond Frontier Law
Drawing with Scott Hampton
Magnum P.I. Exclusive Screening Panel
Thursday Playback Room Block #3
A Celebration of Mary Shelley
Breaking Bad 10th Anniversary Celebration
DC: The New MAD
Supergirl 1984: The Warner Archive Collection Blu-ray!
Superheroes of Body Positivity: A Conversation with Steven Universe's Rebecca Sugar and Friends
The Super-Awesome Authors AMA Smackdown
Writing the Mysteries with Paul Levitz
Crafting Story for Video Games
SYFY WIRE's The Great Debate
Z Nation
3D Printed Props Tips and Tricks
Across the Editor's Desk: A Day in the Life of Comics' Unsung Heroes
Black and Queer in Popular Media
DC Art Academy
I Can Fix It
Manga Publishing Industry Roundtable
Marvel Studios: The First 10 Years, Visual Development
Original Graphic Novels: From Concept to Creation
Sandman: House of Whispers
The Science of Cool
Cosplay Figure Drawing
Educator and Librarian Mixer
30 Years of studioADI
Dynamite Entertainment 50 Years of Vampirella
Karoke Komix: Sing Along with Bob the Angry Flower!
Superstars in Children's Graphic Novels
How to Draw with Jim Lee
Crazy Ex-Girlfriend: The Final Curtain Call
Assassination Nation Panel with Cast and the Russo Brothers
The Science of Star Trek
Black Summer: A Netflix Original Series
Black Mask: Debuting Tomorrow's Legends
Destination Nerd
Funimation Industry Panel
Going Crypto: How Digital Coin Technology Is Changing How We Live Our Lives
Graphic Novel or Illustrated Book: You Make the Call!
Infectiously Expanding the Universe of Tom Clancy's The Division 2
Masquerade 101
Netflix: Marvel's Iron Fist
Transformation Magic: Transgender Life in Comics from Street Level to the Stratosphere
Up Your Game: Create Live Animated Avatars!
Writing Great Dialogue
A Light in the Void
Comics PR and Marketing 101
Spotlight on Shannon Wheeler
The Scoop at Simon & Schuster
Shooting Clerks: The Kevin Smith Biopic
Anomaly Productions and Digital Art Tutorials Costumed Figure Drawing
Future Indies You Must See
Holy Hollywood History! Creating the Batman '66 Exhibit
How to Read Nancy
Inside the Voice Actors Studio
Lost in Translation
NBC's Brooklyn Nine-Nine
Popular Science: Beyond Entertainment
Representation in Gaming: From the Comic Shop to the Tabletop
Steampunk Teapot Racing and Tea Dueling 101
The Annual Comics Journalism Panel: Chronicling the New Comics Canon
Women of Color in Comics: Race, Gender, and the Comic Book Medium
Women on the Dark Side
Thursday Playback Room Block #4
ScreenJunkies: The Truth Behind Honest Trailers Plus Movie Fights!
Directing Your Comic Book
Here There Be Dragons: Creating Fresh Stories in Fantasy
Historietas: The History of Mexican Comics
Not Just a Pretty Face: The Complex Women of Comics
Fictional Languages in Comics, TV, and Film
Innovation in Animation with VRV
More Science in Your Fiction with the League of Extraordinary Scientists and Engineers
Psychology of Cult TV Shows: Episode 5
Revenge of Name That Movie!
Stephen King's Mr. Mercedes: Season 2
The 501st Legion: Star Wars Villainous Costuming
Webcomics Advocates and the Webcomics Gathering
What Rebellions Are Built On: Popular Culture, Radical Hope, and Politically Engaged Geeks
21st Annual Superhero Kung Fu Extravaganza
Harry Potter Fandom Panel: 20 Years in the Wizarding World
Artist as Brand, Rise of the Artist Entrepreneur
Len Wein Memorial
The Robotech Panel
Comics con Comics: En Vivo!
San Diego Comic Con 2018 ospiti e special guest
Chi sono gli ospiti e le special guest del San Diego Comic Con 2018? Ogni anno numerose celebrità del mondo dello spettacolo e del mondo della fumettistica partecipano a questo evento come ospiti per eventi o special guest. Ecco alcuni degli ospiti più importanti che saranno presenti quest'anno dal 19 al 22 luglio!
Rafael Albuquerque
continua a leggere dopo la pubblicità
Rafael Albuquerque è nato a Porto Alegre, in Brasile. Ha lavorato nel settore dei fumetti americani dal 2005. Meglio conosciuto dal suo lavoro su All Star Batman, Animal Man e Batgirl, ha anche pubblicato i libri di proprietà dei creatori Mondo Urbano (2010), Eight(2015), e Huck (2015). Rafael ha vinto un Eisner e un Harvey Award per il NY TimesBestseller American Vampire (DC Comics / Vertigo, 2010), scritto da Scott Snyder e Stephen King. Attualmente sta lavorando all'adattamento del popolare racconto Neil Gaiman A Study in Emerald e Hit-Girl di Mark Millar .
Yoshitaka Amano
Uno degli artisti giapponesi più riconosciuti degli ultimi decenni, Yoshitaka Amano inizia la sua carriera all'età di 15 anni. Sono tantissimi i personaggi che ha animato tra cui Mospeada  (terza parte di  Robotech ) e  Gatchaman  ( Battaglia dei pianeti ). Amano ha inoltre illustrato migliaia di lavori tra cui Vampire Hunter D di  Hideyuki Kikuchi  e  Sandman: The Dream Hunters di Amanda. Ha inoltre vinto per ben cinque volte il Seiun Award come miglior artista. Il suo lavoro più grande, però, è sicuramente l'animazione del leggendario videogioco di Final Fantasy serie.
Sergio Aragonés
Uno dei fumettisti più longevi della rivista MAD e creatore del pungente barbaro Groo the Wanderer, Sergio Aragonés è uno dei più famosi fumettisti al mondo. Ha vinto tutti i più importanti premi cartooning tra cui il Reuben, il Comic-Con Icon award, e il premio Will Eisner Hall of Fame. Attualmente lavorando a una serie in cui Groo incontra Tarzan, tra tutte le persone!
Tra gli altri ci sono anche:
Marc Bernardin
Thi Bui
Aminder Dhaliwal
Cory Doctorow
Mark Evanier
Emil Ferris
Brian Fies
Manuele Fior
Andy Fish
Veronica Fish
Richard Friend
Alex Grecian
Elizabeth Hand
Deborah Harkness
R. C. Harvey
Nalo Hopkinson
Larry F. Houston
E. K. Johnston
Lynn Johnston
Joëlle Jones
Jim Lee… solo per citarne alcuni!
continua a leggere dopo la pubblicità
Ti possono interessare anche: